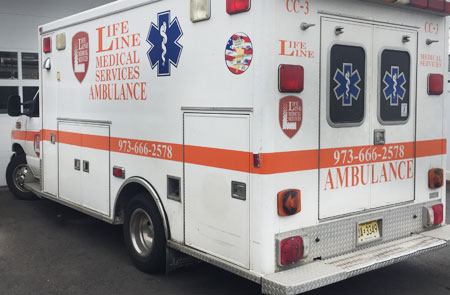 We at Jefferson Auto Repair in West Orange, NJ knows how important fleet vehicles auto repair is to the people that need them in order to make the rest of the people safe. That's why our auto repair mechanics here at Jefferson Auto Repair will make sure that all the emergency fleet vehicles that our auto mechanics service are running very well and are reliable. This way, they will be available when you or your family may need it during an emergency. We even provide roadside service and towing.
The auto repair mechanics at Jefferson Auto Repair in West Orange, NJ take their time in ensuring that everything is going well. They even make sure that the cooling system is totally working and also that the tires are repaired and aligned properly, too. The auto mechanics at Jefferson Auto Repair will inspect all fleet vehicles to see if the steering and suspension is working properly. And, even the air conditioning, windshield, transmission, engine, brake and oil changes are taking care of, as well.
So, if you have a fleet vehicle that needs fixing or needs to be checked. We will even come to you if your vehicle is stranded on the side of the road. Our roadside service and towing service will be ready to get you back on the road. So, come to Jefferson Auto Repair in West Orange, NJ today. We will have our reliable auto mechanics working on them to make sure that they are running well so you can get on the road and to make sure you and the people you know are safe and sound.
Click here to request fleet vehicle auto repair in West Orange, NJ and Essex County, NJ area.