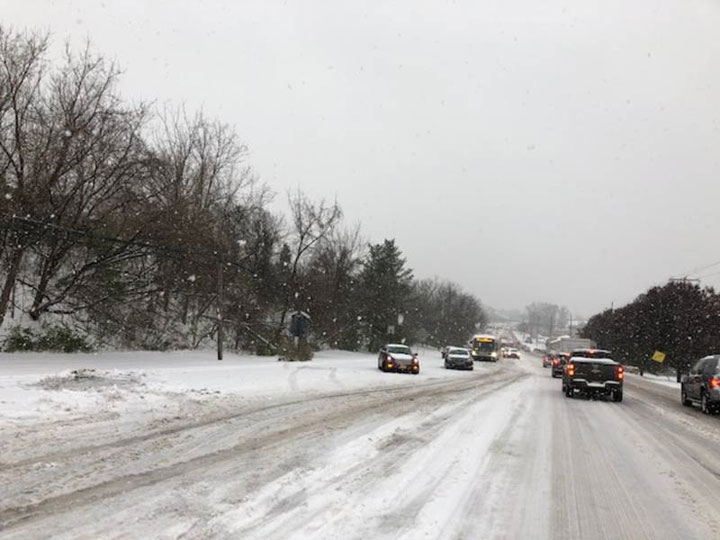 What is a towing service you may ask? Ever see a disabled motor vehicle towed or removed from the place where they are disabled? A towing service will pull the vehicle with a bar line or chain known as towing. A breakdown truck is used for transporting motor vehicles from one position to another or to pick up vehicles that are no longer in use.
Don't get stranded on the road! If you are ever on the highway, pull over to the shoulder as quickly and safely as possible. If you need to pull onto the left shoulder, make sure that you are as far away from moving traffic as possible. Be sure to contact Jefferson Auto Repair towing service immediately to remove your disabled vehicle from the road. The towing service mechanics at Jefferson Auto Repair in West Orange, NJ will get out to you as quickly as possible.
Our towing service mechanics at Jefferson Auto Repair in West Orange, NJ understand the importance of reliable towing services. Jefferson Auto Repair services parts of Essex County, NJ and we are here to help our customers, so next time you need towing services, contact Jefferson Auto Repair. When it comes towing services at Jefferson Auto Repair in West Orange, NJ our skillful auto repair mechanics will evaluate your vehicle and provide the following services:
• Towing Service
• Roadside Service
• Car Battery Jumpstarts
• Lockout Service
• Fuel Rescue
• Flat Tire Service
• Car Tire Nail Removal Services
Experiencing any one or more catastrophes while on the road which your automobile can be frustrating. Getting stuck can hinder you from getting to where you need to be. Things like a flat tire, blown engine, or clogged fuel filter can certainly delay getting to your destination. Our auto repair mechanics are always available to provide roadside service and towing services. So, remember that our towing service mechanics at Jefferson Auto Repair in West Orange, NJ will we will take care of it!
Towing services offer individuals greater safety on the road. There are numerous reasons that you might need a tow truck. If you are in an accident and your car is not drivable or if your car has a problem that keeps it from starting, you're definitely going to need a tow truck. Towing services can be indispensable when you and your car are disabled on the site of the road. Our highly trained auto repair mechanics specialize in roadside service and towing services for any kind of vehicle. We will transport your vehicle if it can be repaired roadside. We will use safe removal tactics and protect automobiles in storage spaces.
Contact us if you need towing service or roadside service
East Orange, NJ | Orange, NJ | South Orange, NJ | West Orange, NJ | Cedar Grove, NJ | Montclair, NJ | Verona, NJ | Maplewood, NJ | Livingston, NJ | Bloomfield, NJ | West Caldwell, NJ | Nutley, NJ