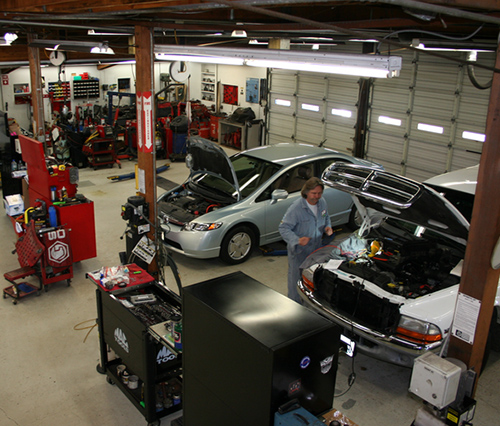 Jefferson Auto Repair is an independently owned and operated family business auto repair shop in West Orange, NJ. We have a 20 plus yearlong reputation for quality auto repairs. We pride ourselves in excellence in auto repair and delivering trustworthy service to each and every customer. Satisfied and happy customers are important to us.
Jefferson Auto has a seven-bay garage that can accommodate even large fleet vehicles from governmental agencies such as USPS (United States Postal Service). USPS has been one of our long-term fleet vehicle customers and we continue to deliver them auto repair on a continuous basis.

Auto repair and mechanic services executed at Jefferson Auto are performed by highly qualified auto repair mechanics. Our auto repair mechanic shop can work on repairing multiple autos simultaneously, because we have a 7 bay garage at our location in West Orange, NJ. Jefferson Auto can conduct auto repair services on virtually any type of vehicle including passenger vans, cargo vans, fleet vehicles, mini-vans, trucks, cars and SUV's. We service a wide variety of makes and models.
Our trained auto repair mechanics strive to ensure that your vehicle will perform well when it leaves our garage. We do testing after the completion of an auto repair service job to verify that everything is working as it should and that the repaired vehicle has been serviced properly. Our mechanics have high standards when working on your auto, car, vehicle, van, truck, or SUV. So, if you are looking for a one-stop automotive repair shop, you don't need to look any further. Just allow our auto repair mechanics to give you a free estimate for any automotive repair issue your vehicle might be experiencing.
Our number one goal has always been complete satisfaction for customers in the Essex County, NJ area towns, including East Orange, West Orange, South Orange, Orange, Cedar Grove, Montclair, and Verona. Whether you need routine auto maintenance services or urgent auto service or repairs, you may contact us by phone at 973-736-7008 or visit us during business hours at our West Orange, NJ facility.