Merry Christmas from Jefferson Auto Repair in West Orange, NJ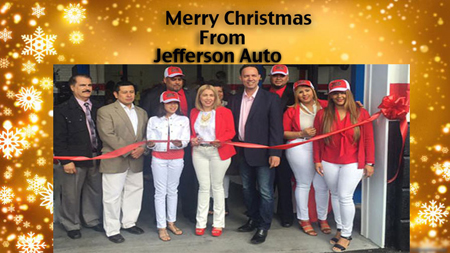 About 100 million U.S. residents will be traveling at least 50 miles away from their homes over this upcoming Christmas Holiday. Statically speaking about 1.4 percent of the increase over the 2014 travel during the Christmas holiday can be defined as a period between Dec. 23 and Jan 3.
Hence, make sure that your car has everything it needs so that you and your family can be safe during this Christmas holiday weekend. And just remember that Jefferson Auto roadside service and towing service are here for you this Christmas holiday.
We want to wish everyone a happy Merry Christmas. We all know that Christmas is a special time to enjoy everything with all your loved ones around and even spreading divinity and joy, and cheers around. Merry Christmas and a Happy New Year.
We want all our customers to have a safe trip on this Christmas Holiday. May this season bring abundant joy and happiness in your life.