Details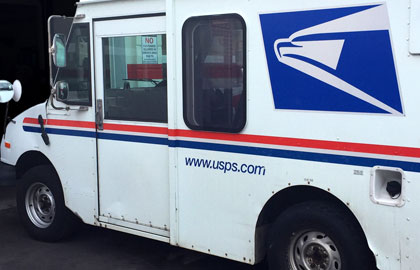 Jefferson Auto Repair works on and conducts auto repair services for the United States Postal Service (USPS) fleet vehicles. If you need any help with any type of fleet vehicles, then come to Jefferson Auto Repair. They will look your fleet vehicles and determine if there is anything needing repair.
Jefferson Auto Repair will have the fuel system in your vehicle all cleaned to make sure that there is no dirt, carbon, and even gunk in your vehicle. Cause all these things can cause build-up in the vehicle's fuel system. And when these things cause all sorts of different problems for your vehicle they can prevent the fuel from flowing freely throw the vehicle's system.
Read more: Do you need fleet vehicles repaired? Then, come to Jefferson Auto Repair.
Details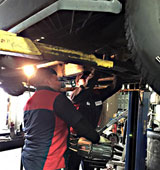 If you need any auto repair done for your car, then look no farther than the auto mechanics at Jefferson Auto Repair. They will make sure to take their time to look at what's the problem with your car. And they will even make sure that your car will run without any type of auto repair problems.
Customers have been coming to Jefferson Auto Repair in West Orange, NJ because they have been servicing the community for over 20 years.
Read more: Jefferson Auto Repair is Great at Fixing and Repairing Cars
Details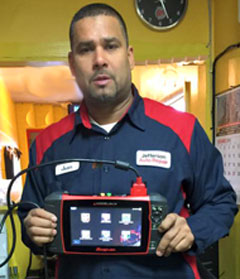 The auto mechanics at Jefferson Auto are very skilled at doing computerized diagnostic auto testing to make sure that everything is working well and also to make sure that the car is running smoothly. Automobile diagnostic testing conducted in Orange, NJ, East Orange, NJ, and West Orange, NJ can be done to detect any auto repair problems.
Also, the auto repair mechanics at Jefferson Auto will make sure that when they have finished doing the computerized diagnostic auto testing on your car that it will last for a very long time but, if for some reason something doesn't really go right you can always bring it back to Jefferson Auto.
Read more: Computerized diagnostic auto testing in West Orange, NJ
Details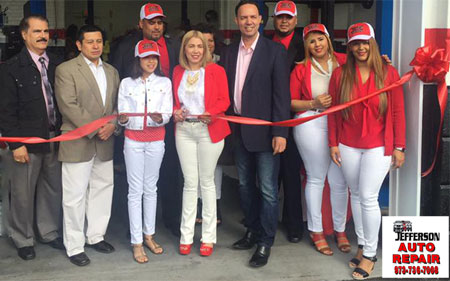 On May 15th 2017, Jefferson Auto Repair had their grand opening, which was held, at 356 Valley Road West Orange, NJ 07052. This is their new location for conducting auto repair in West Orange, NJ and the neighboring communities.
Read more: Jefferson Auto Repair's Grand Opening in West Orange, NJ